Case Study:
Sound solutions yield fruitful results.
Challenge:
The Board of Directors of a Midwest food processing Company engaged O'Keefe to assess the Company's performance and identify potential options in light of its deteriorating financial health and pressures from trade creditors and its bank. With annual sales of $55 million, the Company had suffered a net loss of $5 million during the prior fiscal year, and was on track to lose another $4 million in the current fiscal year.
The Company was carrying excessive inventory levels including obsolete products, and had $10 million in trade credit obligations with over 50% of the balance aged past 90 days. Suppliers cut off credit and were threatening legal action. The Company had been in violation of its bank loan covenants for over a year and had borrowed up to the limits on its lines of credit.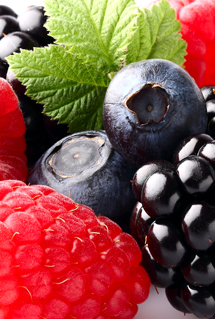 Solution:
The Company's Bank required the engagement of a Chief Restructuring Officer (CRO) to assume managerial control of the Company and attempt a business turnaround and recovery of the Bank's debt. The Board hired O'Keefe to act as the CRO for a one-year period. The CRO and team began tackling the Company's problems, securing a bank agreement to reduce debt obligations and free up cash flow to support operations, negotiate payment plans with trade creditors. This diffused multiple litigation threats and enabled securing raw materials from hostile suppliers to support production.
The turnaround strategy included:
Implementing efficient manufacturing practices to increase equipment utilization and reduce production costs
Demand planning and production scheduling, reducing the Company's extensive product line to its core products, correcting product quality problems and increasing prices, all to improve profitability
The CRO team assisted the Board of Directors in fending off a proxy battle initiated by previous management. A unionization effort was also successfully diffused, and a radical change in culture was implemented within the management team resulting in an environment of cooperation, effective communication, and a strong drive for achieving success
Results:
Results included increasing year-over-year sales by $3.5 million and achieving an all-time record in units produced and sold, increasing gross profit margin from 4% to 14%, reducing SG&A spending by over $1 million, reducing interest expense by $800,000, and increasing annual EBITDA by $7.5 million.
The CRO team liquidated the slow-moving and obsolete inventory, generating extra cash flow to support the turnaround and reducing overall inventory by $14 million, paid down 100% of the Company's PACA obligations, and reduced trade payables by $3.5 million. The CRO team also substantially improved food safety and manufacturing conditions in the plant with no capital investment to earn the highest AIB score in the history of the Company (American Institute of Baking), and entered into favorable long-term supply agreements to support continuing performance improvements in the upcoming year. The condition of the Company was radically improved over a one-year period.