Cannabis Services
O'Keefe offers various professional services to the cannabis industry. Our specialized expertise allows us to provide comprehensive financial and operational solutions to our clients.
O'Keefe has stayed on the forefront of what we saw to be a brand-new industry that is both complex and scientific. Cannabis fits perfectly with our already extensive agricultural experience that is unparalleled. To get an idea of what O'Keefe can do for you, below is a list of services that we are already providing to businesses:
Strategic Advisory Services:
• Projections
• Business plans
• Growth strategy
• Valuation of current or prospective operations
Mergers and Acquisitions:
• Debt and equity capital raising
• Startup equity infusion valuation
• Buy side advisory
• Sell side advisory
Litigation Support | Business Valuation:
• Assessing damages in shareholder fights for equitable relief
• Valuing shareholder equity for equitable dissolutions
Forensic Accounting:
• Assessing potential fraud perpetrated against the company
Download our cannabis services one pager
---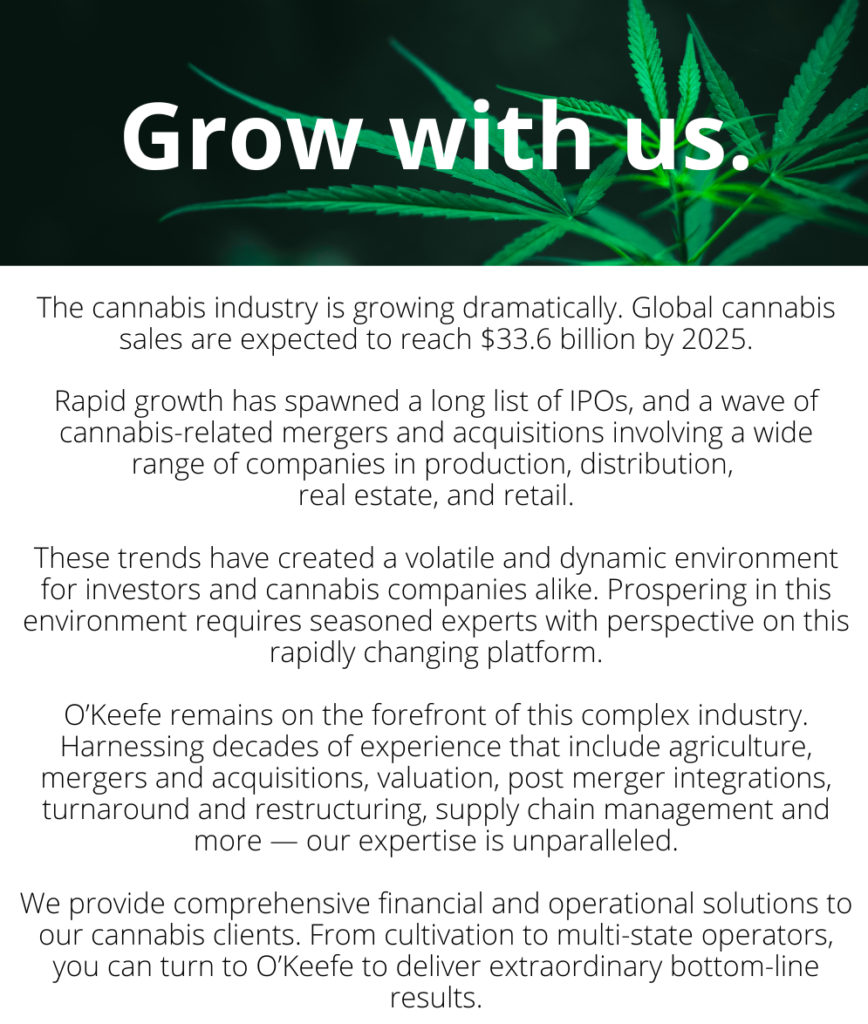 For more information contact Matthew Rizzo or Marco Eadie.