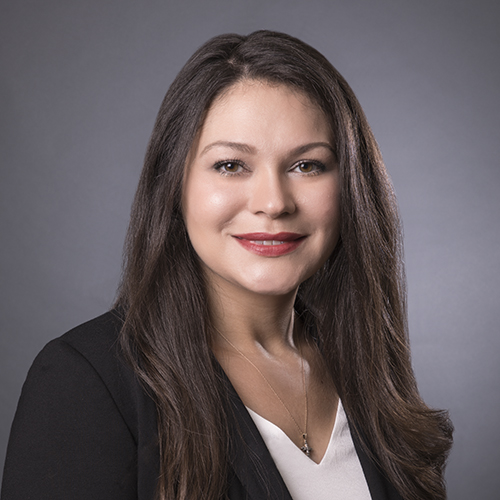 Amanda Rymiszewski
Marketing Manager
248.593.4810
arymiszewski@okeefellc.com
vCard

LinkedIn
Related Content
O'Keefe is proud to announce that Amanda Rymiszewski was named the 2019 Community High School Mentor of the Year by Winning Futures, nationally recognized in...
As Marketing Manager, Ms. Rymiszewski is responsible for developing and executing a multi-pronged marketing strategy as well as tracking and advancing firm goals. Ms. Rymiszewski supports each service area of the firm and excels at managing competing priorities. She specializes in event planning and execution and maintains the firm's website. Ms. Rymiszewski is responsible for the creation and production of marketing materials and web-based communications. Additionally, Ms. Rymiszewski supports the administrative team assisting with billing and daily office management and oversees the internship program.
Ms. Rymiszewski is the administrator of Grow Michigan where she focuses on increasing awareness of fund availability to achieve the company mission of helping bridge the gap between business owners and capital; hence, expanding wealth creation opportunities for companies throughout Michigan. She also serves as the Chapter Executive of the Detroit Chapter of the Turnaround Management Association where she works to provide robust and diverse programming for members striving to break gender and age barriers in the turnaround profession.
Ms. Rymiszewski has always been passionate about serving the community and volunteers her time to numerous local organizations with a focus on mentoring high school and college students. Ms. Rymiszewski is currently in her eleventh year as a mentor with Winning Futures at Pontiac Academy of Excellence and was named Community High School's Mentor of the Year in 2019. She is a past Marketing & Social Media Chair of the Red Shoe Society of Ann Arbor supporting the Ann Arbor Ronald McDonald House and is an advisor to her sorority at Oakland University. Ms. Rymiszewski is a member of the St. Martin de Porres Contemporary Choir and President of her local sorority alumnae association.
Ms. Rymiszewski holds a Bachelor of Science in Marketing, with departmental honors, from Oakland University. She has received the Alumni Community Service Award presented by The Oakland University Alumni Association and was named a "Rare Everyday Hero" by Winning Futures.