Insights | Blog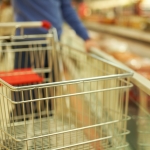 10 Survival Strategies for Retailers in 2013
The retail industry is at war for consumer wallets.  Amazon.com has overturned the conventional "bricks and mortar" approach to retailing with its technological advances, ability to consolidate orders from multiple vendors, and expansion of its distribution network enabling significantly reduced customer order to delivery times.  This has been a game changer throughout the retail industry and is giving a number of the traditional brick-and-mortar titans a run for their money.
Best Buy, Barnes & Noble, Kmart, Sears, Office Depot, Radio Shack, JCPenney, Fashion Bug, Blockbuster, Ambercrombie & Fitch, and GameStock have all reported that they will all be shedding stores rapidly, many in 2013.  These companies, and many more just like them, will need to radically change their business strategies in order to compete with evolving online retailers like Amazon, ebay, and Apples's online media stores.  2013 is shaping up to witness a massive downsizing of major U.S. retailer outlets, which will have downstream implications for wholesale, distribution, manufacturers, and commercial real estate owners who will suffer from higher vacancies.
The best-in-class retailers, like Walgreens, are developing "omnichannel" retailing strategies, which is an approach that surpasses multi-channel retailing in that it connects the web, mobile and brick-and-mortar channels into a seamless customer experience.  The key challenges for this transformation is in the consistency of pricing across sales channels, channel conflict, operations, and technology.  For many companies, technology is a key toward making their offerings seamless.
As such, we offer Top 10 Survival Strategies for Retailers in 2013:
1. Develop a strategic plan and migration roadmap from brick-and-mortar (or alternatively pure play online retailers) to best in class, omnichannel retailer through a combination of benchmarking, competitive positioning, SWOT analysis, evaluation of core competencies, and strategic alliances.
2. Identify and implement enabling omnichannel technology to support multi-country applications throughout the globe, single source of inventory management, control and pricing, improved security and other POS applications, and integration of online marketplaces and stores (e.g., Microsoft Dynamics AX2012 for Retail).
3. Migrate from mass advertising to direct marketing or other demand generation tools using Big Data analytics, the capability of managing and analyzing large amounts of data to spot trends and opportunities to direct market as well as retool product, services, and fulfillment strategies.
4. Transition from a sales mentality to an inventory control mentality leveraging technology.  Inventory control helps retailers deploy their limited capital into sales/distribution channels and inventory in a manner that maximizes working capital and profitability.
5. Product/SKU rationalization are necessary as part of any successful retailer to prune out unprofitable products or SKUs that don't turn over in an optimal time frame.  Rationalization will never take the place of the owner's intuition, but it helps to maintain discipline in the process of resource deployment into profitable and efficient levels of working capital.
6. Analyze and improve efficiency in the supply chain through new technology and leverage improving services offered by third party logistic warehouses.
7. Evaluate cost containment and expense management strategies.
8. Renegotiate lease terms with landlords to optimize fixed occupancy costs as a measured percentage of sales.
9. Develop smaller brick-and-mortar store formats including smaller demonstration/display stores that don't sell product but are fulfilled by mail delivery to business, home, or storefront.  This allows retailers to offer in store service and customers to touch and feel the product before buying.
10. Analyze, search out, and identify new locations as alternatives to existing underperforming locations, or alternatively, expansion.
For retailers in 2013 the mantra should be: Evolve. Compete. Survive.