Insights | Blog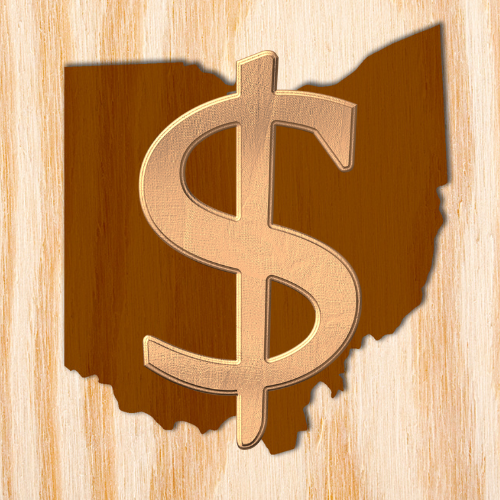 A $20 Billion Investment to the State Just South of Michigan
No doubt you have seen ads lately touting the good news that SK Siltron CSS plans expanding the capacity of manufacturing semiconductors in Michigan; and while $300 million is nowhere near the $20 billion investment by Intel to manufacture wafers in Ohio, the expansion will help provide chips to the auto industry assisting in continuity for the supply chain.

Michigan has a relatively deep history in the semiconductor industry. It is home to the largest and only producer of hyper-pure polysilicon headquartered in the United States, Hemlock Semiconductor (HSC) Founded in 1961. HSC is owned by Corning Inc. and Shin-Etsu Handotai and named after Hemlock, Michigan, the location of its factory. Its current facilities produce some 36,000 tons of polycrystalline silicon, ranking it among the top five producers worldwide. Michigan also boasts a long history of R&D in the industry through companies like KLA, Wacker and Dow Corning. Even SK Siltron CSS was a division of Dow Corning, Dow, and DuPont until its recent acquisition by the South Korean company.

However, the importance of a domestic semiconductor manufacturing base was underestimated during the past couple of decades as governments outside of the U.S. incentivized the growth of their own semiconductor industry and attracted U.S. chip makers to setup shop overseas. It is interesting to point out that as late as 2011 when Air Products and Linde announced in January 2011 their Hydrochlor joint venture for producing Anhydrous Hydrogen Chloride (AHCL) out of Freeport Texas, the main issue for the JV to resolve was "to secure a vital domestic supply of high purity HCL". Hydrogen Chloride is a key raw material used by semiconductor manufacturers for cleaning reactors used in the epitaxial process and is also used for chamber cleaning.

Nonetheless, the U.S. share of production eroded from 37% in 1990 down to 12% by 2020, and zero percent of the world's most advanced semiconductors (<10mm) were produced domestically at that time. Alternatively, 52% of Chip design and intellectual property, along with 85% of chip design software still comes from the U.S. Alarms first sounded early in the Trump administration regarding the disparity further came to light during the post COVID-19 chip shortage. This resulted in the passage of $52 billion dollar CHIPS Act passed in August of 2022 to bring production back to the U.S. which was described as a "big freakin deal for Michigan" by one of its U.S. Senators.

But, while the $300 million investment in Michigan will help move cars off the line and is expected to create 150 jobs, only 11.4% of semi-conductors are used by the auto industry. The lion's share of the semiconductor business is headed south of the Michigan border to Ohio where Intel will build one of the largest semiconductor manufacturing sites in the world creating over 3,000 direct jobs, 7,000 construction jobs, and 10,000 indirect jobs. It's also expected to bring in over $100 billion to Ohio's economy. Besides massive incentives and a persuasive pitch team put together by Ohio's Governor to make the offer to Intel, talent is often cited as the major reason for choosing the Columbus region. In 2020 Ohio ranked 12th in semiconductor workforces. Its metropolitan areas of Cincinnati, Columbus, and Dayton ranked 11th, 19th, and 45th respectively in a national survey of 100 best cites for STEM jobs. Michigan was unranked in semiconductor workforces, and Grand Rapids and Detroit ranked 47th and 91st in the survey respectively.

Michigan is making progress. It has great engineering schools, a strong R&D culture, and a world class existing engineering workforce. A big win like Intel would go a long way towards attracting or retaining new talent, and helping the state shake the rust off.
---
References:
"Chipping In – The Positive Impact of the Semiconductor Industry on the American Workforce and How Federal Industry Incentives Will Increase Domestic Jobs" Semiconductor Industry Association and Oxford Economics, May 2021
"2021 State of the U.S. Semiconductor Industry" Semiconductor Industry Association
"Why fewer Chips Say "Made in the U.S.A"" by Asa Fitch and Louis Santiago, Wall Street Journal, November 3, 2020.
"History – SK Siltron css" www.sksiltron.com
"Here's why Intel picked Ohio for its new $20 billion chip fabs" by John Bush, Silicon Valley Business Journal, September 9, 2022
"$52B semiconductor package is 'big freakin' deal for Michigan" by Lindsay Moore, MLive.com, August 2, 2022.
"Best and Worst Metro Areas for STEM professionals" www.wallethub.com
"Air Products and Linde Form Anhydrous Hydrogen Chloride Joint Venture" Air Products Press Release/PRNewswire, Jan 12, 2011.
"Focus Industry Semiconductor" Michigan Economic Development Corporation, www.michiganbusiness.org