Insights | Blog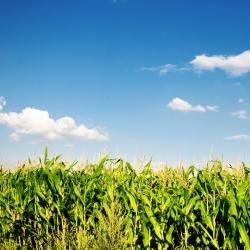 John Blight – A Simple Man
I was in Frankfort Saturday attending a funeral of a friend. The ceremony was in a simple church in a field. Very simple. The church was packed with old fraternity brothers, fellow board members, parishioners, neighbors, family, and friends.
I generally don't like attending funerals. As a kid, my mom always said funerals were a celebration of life. She attributed that belief and anything else good, to her Polish heritage. I just never feel like celebrating at a funeral. What I do like is when people stand up and say something about the deceased and how the deceased touched their life. Helps you get to know the person. They did that Saturday. I was impressed with the number of people that spoke. They all said the same thing about John. He was a simple man. He cared about others, many times when they least expected it. He was a religious man motivated by integrity, honesty, and a concern for others. John died while taking a walk on the beach. He enjoyed the solitude of the water and sand. He left a hole in so many hearts because his death came so unexpectedly. His fellow board members for the Company I was familiar with, are going to miss his steady hand and his ability to do what was right no matter who was looking. The man was a rock.
John and I would talk infrequently, mostly about nothing. Just checking in as friends do. John was like that and a trait I admired. He was a good referral source. I would ask John if he would be a referral source for our services. I spent almost 2 years working with him and felt he knew our firm best. Most prospective clients thought John was on our payroll. I knew John had a certain matter of fact honesty that would impress prospects. We closed every deal if John was called as a reference. He was a loyal friend, the kind you would want to be with in a fox hole when times were tough. But his strength came from simple virtues. Sometimes simplicity is the most powerful. I will miss John and so will everybody in attendance. He was a selfless man. John's wife, Sharon, believed John lived every day to the fullest and died doing exactly what he loved, taking walks on the beach. John's life is full of so many good lessons. I will simply miss my friend, John.