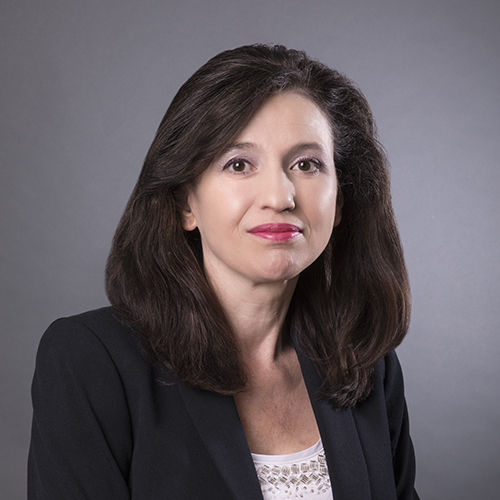 Violeta Zdravkovic
Managing Director, CPA/ABV/CFF, CFE
248.593.4810
vzdravkovic@okeefellc.com
vCard

LinkedIn
Related Content
American consumers lost approximately $3.8 billion to investment fraud in 2022 according to the U.S. Federal Trade Commission (FTC). Michigan ranked #19 nationwide with $38.6...
Violeta Zdravkovic is a Managing Director at O'Keefe. She has 30 years of financial consulting experience specializing in litigation support, forensic accounting, fraud investigations, mergers and acquisitions, business valuations, insolvency/bankruptcy and turnaround management. She has provided these services to clients in a wide range of industries including automotive, banking, retail, healthcare, insurance, aerospace, professional service firms and real estate.
As a litigation support expert, she quantifies economic damages resulting from breach of contract, business interruption, mergers and acquisitions, professional malpractice, business valuations and bankruptcy proceedings. She also coordinates discovery efforts, develops case strategies, and evaluates settlement options. In addition, Ms. Zdravkovic has extensive experience in fraud related issues including detection, investigation and quantification.
Ms. Zdravkovic's insolvency/bankruptcy consulting services including functioning as the accountant for the debtor, unsecured creditors committee and Trustee in bankruptcy proceedings. Her experience includes providing solvency opinions, substantive consolidation, avoidance actions and bankruptcy recovery actions.
Ms. Zdravkovic holds a Bachelor of Science in Accounting from Oakland University and is licensed by the State of Michigan as a Certified Public Accountant (CPA). She is a Certified Fraud Examiner (CFE), Certified in Financial Forensics (CFF) and Accredited in Business Valuation (ABV). She is a member of the American Institute of Certified Public Accountants (AICPA), Michigan Association of Certified Public Accountants (MICPA), Association of Certified Fraud Examiners (ACFE), Turnaround Management Association (TMA) and Oakland County Bar Association Foundation – Fellow (OCBOA – Foundation). She is a past Treasurer and Communications Director of the Michigan Chapter of the International Women's Insolvency and Restructuring Confederation (IWIRC).