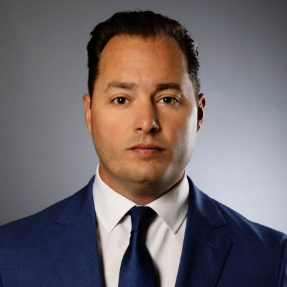 Marco Eadie
Managing Director
248.593.4810
meadie@okeefellc.com
vCard

LinkedIn
Related Content
In the midst of high interest rates and inflation, acquirers continue to assess and modify their investment approach. Conventional wisdom of the past shows that...
Marco Eadie is a Managing Director at O'Keefe and leads the firm's corporate finance group. For nearly 15 years, he has focused on transaction advisory services including mergers, acquisitions, restructurings, divestitures, and event-driven financing, including debt and equity capital raises for both private and publicly held companies. As an advocate for his clients, Mr. Eadie leverages extensive relationships to deliver client-specific alternatives that allow for adaptive solutions, while maintaining a commitment to detail. He strives to build personal relationships with his clientele that outlast the transaction.
Marco's ability to quickly understand businesses and their respective value drivers, agnostic to industry, has led to the completion of over 40 successful transactions. He has also had an active role in three start-up ventures and previously held a Board of Directors seat at the Detroit Institute of Arts FJC and Detroit Opera House. Currently, he sits on the Board for Right Workplace, a software platform that measures and improves workplace culture.
During his tenure he has worked both as an investor and an advisor to businesses in aerospace, defense, and government services, healthcare, manufacturing and distribution, technology, consumer/retail products, hospitality, business services, and industrials, among others.
Prior to joining O'Keefe, Marco was a Co-Founder and Managing Director at Boulevard & Co, a middle-market boutique investment banking and direct investment firm. Previously, Marco was a Principal in the investment banking group of CoreCap Investments where he focused on M&A for private companies. He also worked as a Vice President at Paint Creek Capital Partners, a middle market private equity firm.
Marco attended Wayne State University where he dual majored in Public Affairs and Business Planning.