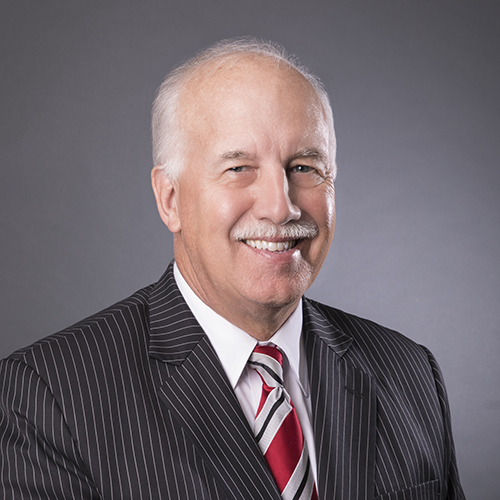 Patrick O'Keefe
Founder and CEO, CPA/ABV/CFF, CTP, MAFF
248.593.4810
pokeefe@okeefellc.com
vCard

LinkedIn
Related Content
Tariffs are most talked about in business terms. It has affected the stock market and numerous industries. While the impact near term can be painful,...
Patrick M. O'Keefe is the Founder and CEO of O'Keefe. Mr. O'Keefe is recognized as an expert in the fields of strategic advisory services, corporate reorganization, debt restructuring, turnaround consulting, due diligence support, valuation and litigation support. Mr. O'Keefe has been approved by the U.S. Department of Justice to act as a Chapter 11 trustee and has performed as a court appointed receiver for numerous operating companies. For over 30 years, Mr. O'Keefe has been active as a financial consultant and turnaround advisor to under-performing businesses in various industries including, retail, construction, automotive, manufacturing, and real estate, and has successfully completed assignments in out-of-court and Chapter 11 restructurings. He is an advisor to financial institutions and business owners in complex workouts and asset recovery strategies. Mr. O'Keefe is also the CEO of Glycadia, a diabetes research company and CEO of Grow Michigan, LLC, a junior lien lender supported by the State of Michigan Strategic Fund and sixteen financial institutions to lend money to growing businesses.
Mr. O'Keefe has been accepted as an expert in federal and state court matters involving lost profits, valuation and economic damages. He is one of a handful of experts recognized by the National Association of Certified Valuators and Analysts as a business valuator accredited in litigation. Prior to forming O'Keefe & Associates, Mr. O'Keefe was a former partner at Deloitte & Touche where he was in charge of the Detroit offices Middle Market department and sat on the firm's National Industry Committee for real estate and was designated an industry specialist for high technology. Subsequent to Deloitte & Touche, he was a Chief Financial Officer of a residential development company in Michigan and was a partner in a turnaround consulting firm. Mr. O'Keefe has been involved in numerous financial feasibility studies for financing and zoning approval cases. He has served over 25 municipalities for zoning cases.
Mr. O'Keefe is a member of the Turnaround Management Association (TMA), American Bankruptcy Institute (ABI), American Institute of Certified Public Accountants (AICPA), Michigan Association of Certified Public Accountants (MICPA), and National Association of Certified Valuators and Analysts (NACVA).
Mr. O'Keefe is the immediate past President of the Detroit Athletic Club and a past President of the Detroit Chapter of the TMA including several years of service on the International Board. Currently, he is on the Board of Directors for First Independence Bank. He recently served on the Advisory Council for M&A Advisor and is a member emeritus for the Michigan State University's Department of Accounting and Information Systems, as well as a past advisory board member of the University of Detroit Turnaround Management Program, Cleary University, and Oakland University's Finance and Accounting Department. Mr. O'Keefe is a frequent guest lecturer and writer and has appeared on television and radio discussing various financial and economic matters.
Mr. O'Keefe was recently named the recipient of the 2018 M&A Advisor Leadership Award for his contribution to the bankruptcy and restructuring industry and also received the 2017 Deal Professional of the Year by M&A Advisor. He has received the Outstanding Individual Contribution Award by the TMA, the Cleary Business Medal of Honor as an outstanding businessman, and the Small Business Administration's Financial Services Champion of the Year Award presented by former Governor Jennifer Granholm. Under Mr. O'Keefe's direction, his firm has been recognized  two years in a row by Michigan Lawyers Weekly for the Best Litigation Consulting Services, the M&A Advisor as Turnaround Consulting Firm of the Year, the M&A Global Network as Boutique Turnaround Consulting Firm of the Year, and was awarded Turnaround of the Year-Middle Market by the M&A Advisor and TMA. Irish America recognized Mr. O'Keefe as one of the top 100 businessmen in 2013, 2016, and 2017. Also, most recently, Mr. O'Keefe was named Detroit 500 as one of the most influential businessmen in Detroit by DBusiness. Mr. O'Keefe has also been twice appointed as a mediator for complex real estate litigation.