Insights | Blog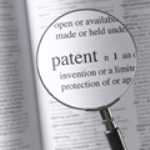 Patent Value Correlates Directly to Economic Prosperity
Innovation is central to economic growth, and the United States still ranks high globally on a number of important measures of innovative capacities. A recent report from the Metropolitan Policy Program at Brookings studied the current state of invention in the U.S. from 1980 to 2012 and revealed the following:
• The rate of patenting in the U.S. has been increasing in recent decades and stands at historically high levels;
• Most U.S. patents are developed by people living in just 20 metropolitan areas, which are home to 34 percent of the U.S. population;
• Inventions, embodied in patents, are a major driver of long-term regional economic performance, especially if the patents are of higher quality;
• Research universities, a scientifically-educated workforce, and collaboration play an important role in driving metropolitan innovation; and
• Patents funded by the U.S. government tend to be of especially high quality, and federal and small business R&D funding is associated with significantly higher metropolitan productivity growth.
Despite wide variation in value, economists have calculated that the average patent is worth over half a million dollars in direct market value (and considerably more in social value as the technology and its ideas become diffused), These estimates are consistent with recent patent sales reported in the media from Eastman Kodak, Motorola, Nortel, and Nokia, which ranged from $477,000 to $760,000 per patent. And, there is evidence that patent value is increasing.
In addition, the report also notes that of 5,000 start-up companies founded in 2004, the share receiving venture capital financing was 14 times higher for companies with patents. Further, the number of initial public offerings is highly correlated with patent activity.
This recent report highlights that patents are not only important value drivers for companies, but also important to the overall economic growth of the United States – underscoring that laying proper foundations for and supporting innovation is paramount to promoting fiscal strength and vitality now and for the future.