Insights | Blog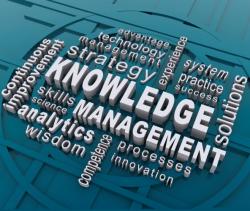 Project Management – The Most Common Myths
External resources can be a cost effective way of implementing change and addressing poor operating performance. Many businesses often attempt to resolve challenges internally before seeking external assistance., Companies often do not acknowledge that 'initiatives' or 'objectives' they have defined are in fact, projects – where the use of external expertise could greatly enhance the process, reduce time, and provide the outcomes leadership is seeking.
Companies often fall victim to the most common 'myths' about project management, including the failure to identify key 'initiatives' as projects.
1. You should 'stick to the plan', even when indicators are such that an adjustment is in order.
Flexibility is key – especially with longer term efforts that may see multiple changes in the business landscape before completion.
2. The process is more important than the people.
The value and contribution of the people is one of the most critical factors in success – continued education and supporting people when appropriate with external expertise support overall success.
3. Leadership wants the details.
The day-to-day details of an initiative/project are not necessary. Leadership has to have confidence in their team – with the understanding that on-going inclusive communication to ensure appropriate levels of information are shared regularly and inputs are sought continued progress and achievement is enabled v. impeded.
4. Execution is the more important than planning.
Failure to focus on the planning of an initiative simply to speed to the execution stage yields the usual downstream impact – more time, more spend, less likelihood that objectives will be met. Lack of agreement on critical components and the plan at the outset can be costly – and generate challenges with employees/team members.
5. Smooth Sailing – there is no 'backlog' of initiatives/projects.
In a flexible company where responsiveness to changing conditions is a core capability – project/initiative backlogs are almost ever-present. The forced migration from an idea to an active effort without reflection can result in dollars, time, and human capital waste. A reasonable calendar of viable timeframes is key – and enables leadership to properly re-evaluate as the backlog moves from future to present.
6. The Cloud – it's too risky, too early to attempt.
The cost savings, labor savings, improved productivity are just some of the reasons to leverage the benefits. The Cloud often provides greater reliability, security, and accessibility to a Company than it's current IT structure can provide – and enables the company oftentimes to focus their resources on activity that supports increased delivery of value to the company.
7. Risk Management is completed at the front-end.
Risk management is an on-going activity – from the planning through to the completion of an initiative/project. External and internal factors evaluated at the beginning can change during the execution of a project – and ensuring that these factors are 're-evaluated' along with already identified risks enables management to incorporate risk mitigation approaches as part of the project.