Insights | Blog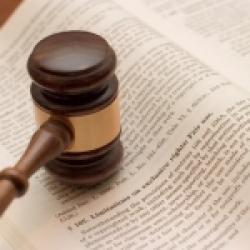 Proving Lost Profits in Patent Infringement Cases
By Dr. Andrew Malec and Susan Koss, Managing Directors at O'Keefe
As is the case with most complex commercial litigation matters, patent holders must first prove causality before economic damages are considered. However, patent infringement cases are unique when compared with other commercial damages cases because there are legal thresholds to be met in order to prove lost profits. Whether you are the Plaintiff's attorney or representing the Defendant in a lost profits damage case, these thresholds are imperative because, in most situations, economic damages determined by computing lost profits will be significantly greater than that computed by ascertaining a reasonable royalty.
There are four factors required to prove lost profits in a patent litigation ("Panduit Factors"), which results from Panduit Corp v. Stahlin Brothers Fiber Works, Inc., 575 F2d 1152, 197 USPQ 726 (6th Cir 1978). The patent holder must show that (1) market demand existed for the infringed product; (2) acceptable noninfringing substitutes were not available to satisfy demand; (3) the patent holder must possess the ability to produce and market the product to exploit demand; and (4) lost profits can be reasonably estimated and quantified. Because the Panduit requirements to prove damages are not simply a mathematical exercise in computing lost profits, it requires careful analysis and scrutiny of the operations, industry, regulatory environment, and broader markets by the damages expert. Should the damages expert be unable to prove the top three Panduit factors, the patent holder will only be entitled to damages in the form of a reasonable royalty. It does not matter if lost profits are ascertainable; the patent holder will not be able to prove lost profit damages if the top three factors are not demonstrated.
Rigorous economic analysis is critical in proving lost profits in a patent litigation. Simply computing reasonable and non-speculative lost profits is insufficient to satisfy the aforementioned Panduit Factors. Counsel would be well-advised to seek pre-litigation consulting services from an economic damages expert experienced in Panduit to determine the applicable damage theory instead of possibly being surprised at trial. Further, Plaintiff attorneys that are retained on contingency basis on a patent infringement matter are advantaged on a lost profits damage award compared with a reasonable royalty award, if less. If lost profits cannot be proven due to failure of one or more of the Panduit Factors, then taking on that matter could be a costly endeavor for the law firm.