Insights | Blog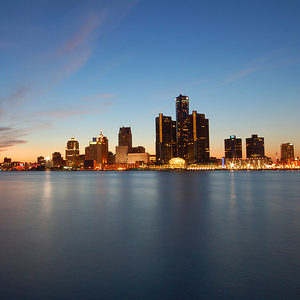 Recommendation to Federal Government: Investigate Buying the Ambassador Bridge to get Gordie Howe Bridge Built
Too funny as this was mentioned in Crain's this last week.
The shocked look of the E-Trade baby as his buddy Frank is scratching lottery tickets as part of his retirement plan comes to mind. I am sure the E-Trade baby upon hearing this Bridge news would have even more of a shocked look of sarcasm at this obvious result.
The facts are, a second bridge doesn't make economic sense and the Governments on both sides can't get the necessary land. The issue has never been about the need for redundancy, homeland security or a growing market for truck traffic. These have all been lies promulgated by the angst associated with an international crossing under private ownership. Faced with the economic and logistic realities of a second crossing the W-DBA chairman finally suggested what should have been obvious from the beginning. The threat of a new bridge is to put pressure on the ownership of the Ambassador Bridge to sell. Only one bridge is viable. The question is, does Canada have the guts to push all in for $2.5 billion to find out. The problem for Canada is they don't have enough chips or time to find out. Making a deal could be a good result for both parties.