Insights | Blog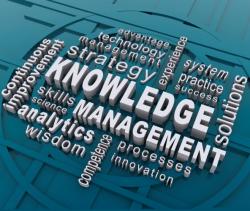 Succession Planning for the "Family Business"
In the last month or so, I have been involved with multiple clients who have been impacted by both poor and successful succession planning. Planning for the future is not always a welcome subject, because it often means the Patriarch or Matriarch of the family fortune is retiring or in poor health. This is not a pleasant subject in the board room, or the dining room. Proper planning is critical to ensure smooth transitions from generation to generation. It can prevent lengthy legal battles and preserve value for all involved.
Critical questions need to be thought out and discussed with everyone involved.
• Who will be in charge?
• How will decisions be made?
• Who will own the company?
• How will stock or member interests be transferred between family members?
• Who will have rights to future cash flows and profits?
• What is the real value of the Company?
• What are the tax implications of each of these decisions?
• Should gifts be passed to minors, future descendants?
Successfully implemented, a thought out succession plan can save the business and the beneficiaries millions of dollars.
Without clear direction from the current generation, family squabbles can erupt into litigation. Legal battles between cousins, siblings, aunts and uncles are costly to everyone involved both financially and emotionally. Generations of a family can be torn apart, decisions are made haphazardly which result in irreparable harm to the family and the business itself. Non-family management team members are caught in the cross-fire and very soon productivity grinds to a halt. Attorneys and Financial experts are called in to "settle the matter" through the courts and suddenly the business evaporates with nothing left to fight over.
Now is the time to plan for a successful future and ensure the continued viability of the family business. Consult with your advisors on tax and legal issues. Obtain a third party valuation on the business and discuss it with all members of the family who are involved in the business. Document clear and concise lines of authority, roles and responsibilities. Your family business can survive generational transitions with some foresight and open communication.