Insights | Blog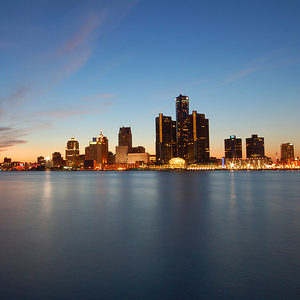 The City of Detroit Emergence from Bankruptcy, A Fresh Start or the Emperor's New Clothes?
While the legal and financial engineers have been taking a victory lap through parties and the lecture circuit over the past few months, I question whether Detroit is left in a sustainable position. The professionals have beaten their chests on the speed of the process. Generally, I agree that time is not your friend in the bankruptcy process since it is costly and often not effective. However, while Detroit clearly has a financial runway by shedding massive amounts of debt, I question whether there is a plan to keep Detroit out of experiencing the same process over the next decade.
The primary revenue source for the city of Detroit, not unlike all cities, is property taxes. If property taxes don't increase, the city cannot make it. Increasing millage rates is not an option since Detroit has some of the highest millage rates in the State. The best way to increase property taxes is getting more properties on the tax rolls and getting these properties on the tax rolls at their highest and best use. There was almost no discussion about this during the bankruptcy. There was talk about how to collect better, but there was a giant opportunity to provide a comprehensive plan with entitlements, zoning, and environmental clean-up which could have easily been accomplished in the bankruptcy process which would have accelerated development growth. This omission has essentially put the future of Detroit back in the hands of the very people who couldn't make the City prosper the first time. My viewpoint is Detroit will continue to be hand to mouth in dealing with public safety and education, which are two essential ingredients to develop tax base.
This bankruptcy was a unique period to position Detroit to take advantage of its natural attributes and make it a world economic power. Detroit's assets could transform the region into an international distribution center. It has a tunnel, an airport, riverfront property, underutilized industrial-zoned land and with Governor Snyder's push, a second bridge — the New International Trade Crossing. While the politicians and professionals are busy cutting ribbons on a few successes, I think they missed a great opportunity to do more in a pivotal position in Detroit's history. We could have changed our legacy from the Arsenal of Democracy to the World's Center of Commerce. An opportunity missed.