Insights | Blog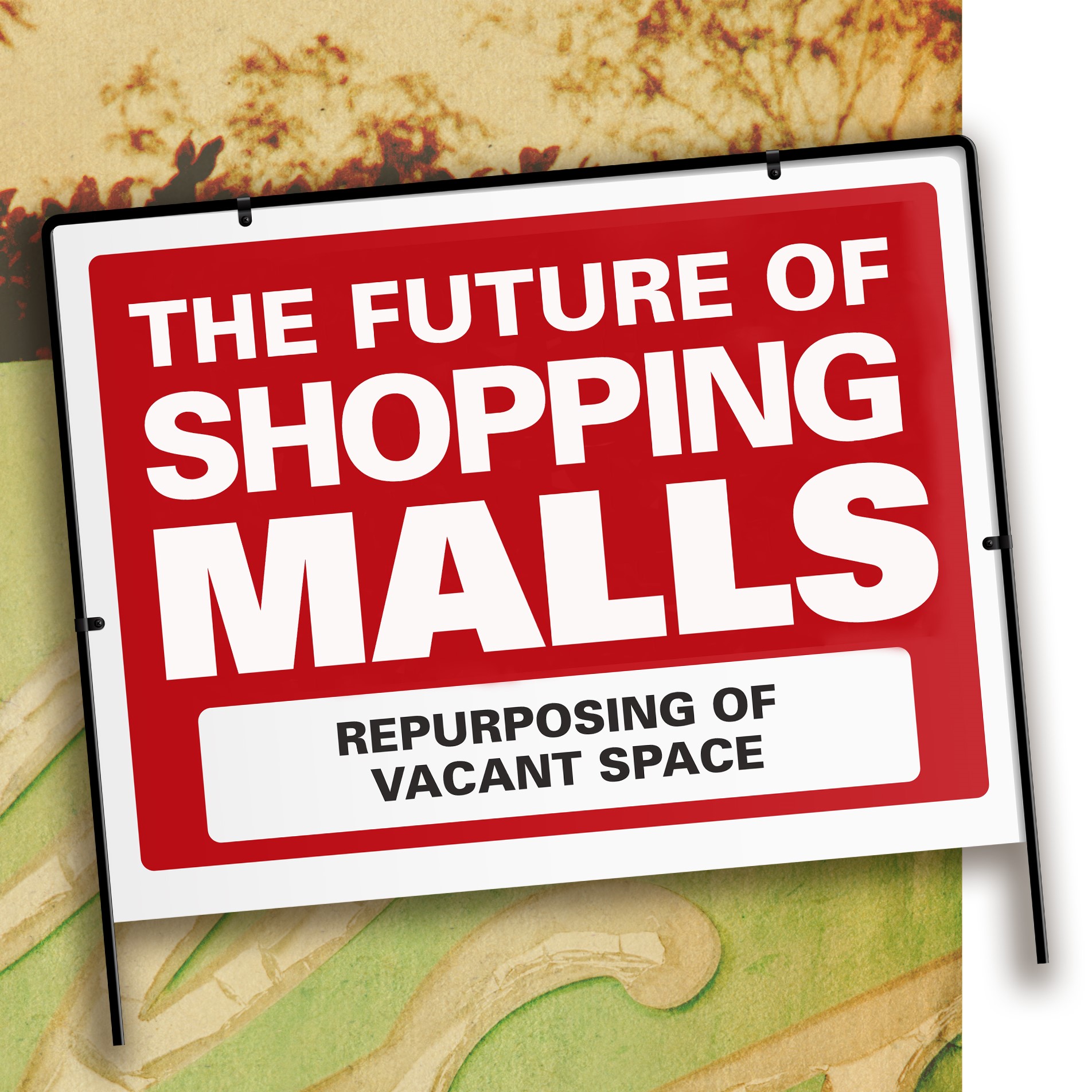 THE FUTURE OF SHOPPING MALLS: PART II
The recent sale of Oakland Mall in Troy for an undisclosed price continues the trend in sales of shopping malls in the metropolitan Detroit area.
Declining market values and outstanding debt far exceeding the current values for many shopping malls has led to bargain price acquisitions. For example, Lakeside Mall in Sterling Heights sold for $26.5 million in 2019 after the owner defaulted on a $144 million mortgage loan.1 Other sales include Eastland Center in Harper Woods for $10.5 million and Northland Shopping Center in Southfield for $11.1 million. Both were sold in 2021 with Eastland Center being sold twice, including for $3.125 million in 2018. Upcoming sales include Fairlane Town Center in Dearborn and The Mall at Partridge Creek in Clinton Township.2
But outside of demolition for use as industrial space, is there any other purpose for acquiring these shopping malls? Well, you will be surprised to learn that there are a variety of uses planned from the logical to the creative, designed to entice people back. Eastland Center is being demolished at an estimated cost of $6 million and redeveloped into a $94 million industrial and warehouse space.3 Northland Shopping Center is being revamped to keep some of the nostalgia associated with the shopping center but updated for today's needs with a mixed-use retail, residential and office development that will total fifteen buildings plus a park. Redevelopment will take place over five years with an estimated capital investment of $402 million.4 Lakeside Mall is being revitalized with a focus on staying connected with the community by creating interactive and fun experiences for all visitors. Included in this revitalization is a year-round synthetic ice rink for disco skating, skating classes for children and rental for private parties and events; art installations with graffiti artists, adding murals and creating art galleries, and art workshops; and food truck and pop-up shop markets featuring a variety of Sterling Heights' and Detroit's top food vendors alongside merchandise by local makers and artists.5
And what about Oakland Mall? The plans for Oakland Mall are the most exciting of all. Oakland Mall will be revitalized to increase foot traffic using some of the same community-based concepts as Lakeside Mall but also incorporate unique plans. The long-term vision is to transform the feel of the mall over time with a "massive remodeling," including several new uses, which will appeal to families as well as adults. A social media campaign on TikTok will be used to engage the community with decision making regarding the mall's future. Some plans will be accomplished short-term while others will take years.6  Some of the plans include farmer's markets in the parking lots, "hipster art," new department stores, restaurants, and entertainment venues that will attract national entertainers.7 Attracting national entertainers to the mall is not an unrealistic goal. After all, Bob Seger performed at Oakland Mall's grand opening in 1968. I fondly remember Kelly Clarkson performing in a parking lot across from Somerset Mall in Troy for Microsoft's promotion of the grand opening of its store. The key will be to properly accommodate for, and manage, the increased traffic to make the experience beneficial for everyone.
In closing, there still may be potential for shopping malls to continue to exist by incorporating innovative uses. If the long-term vision for Oakland Mall comes to fruition, it will transform the mall into a destination that I will want to visit.
---
1https://www.secondwavemedia.com/metromode/devnews/LakesideMallSold.aspx
2https://www.crainsdetroit.com/real-estate/new-owner-oakland-mall-troy-plans-massive-remodeling?utm_source=morning-newsletter-tuesday&utm_medium=email&utm_campaign=20220329&utm_content=article3-headline
3https://www.crainsdetroit.com/real-estate/eastland-center-demolition-cost-6-million-start-early-next-year
4https://www.wxyz.com/news/northland-city-center-seeks-to-revamp-old-mall-into-massive-project-honor-hudsons-heritage
5https://www.secondwavemedia.com/metromode/devnews/LakesideIceRink.aspx
6https://www.crainsdetroit.com/real-estate/new-owner-oakland-mall-troy-plans-massive-remodeling?utm_campaig%E2%80%A6
7https://www.clickondetroit.com/news/local/2022/03/28/new-owner-of-oakland-mall-in-troy-announces-plans-for-revitalization-name-change/