Insights | Blog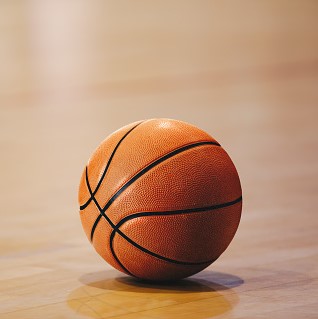 The NIL market paves the way for Female College Athletes
Most of you may or may not have heard of rising UConn women's basketball star Paige Bueckers, but it won't be long before she becomes a household name. On July 1st of this year, the NCAA adopted a new policy allowing college athletes who are U.S. citizens or lawful permanent residents the opportunity to benefit from their name, image, and likeness without sacrificing their NCAA eligibility (known as "NIL").1 Bueckers becomes one of the latest athletes to capitalize on the policy, ranking among college athletes with the largest earning potential, and her partnerships could have long-term effects on the NIL market for women.

On November 10th, Bueckers signed her first deal with online marketplace and clothing reseller StockX. According to ESPN, not only will Bueckers be the "centerpiece" of StockX's focus on women's sports and basketball, but the company also agreed to "gather and provide extensive data and insights throughout the partnership to validate the notion that women athletes can generate interest and impact sales for global partners".2

On November 29th, Bueckers signed a multi-year NIL endorsement deal with Gatorade making her the Company's first NCAA athlete partner and putting her in the company of sports legends Mia Hamm and Michael Jordan. Gatorade Global Head of Sports Marketing Jeff Kearney said, "From her electrifying performances on the court to fueling change off of it, Paige exemplifies everything it means to be a Gatorade athlete and partnering with her is a statement to the next generation of our continued commitment to women in sport".3 By signing Bueckers, both companies set a historic precedent. StockX and Gatorade could've easily signed one of the country's top male college athletes such as recent Heisman Trophy winner Bryce Young of the University of Alabama, but it goes to show you that brands are taking notice of female college athletes too. Bueckers also filed a trademark for her nickname, "Paige Buckets," which she intends to use on athletic apparel.

Also notable is Nike's first NCAA NIL deal with UCLA women's soccer star, sophomore Reilyn Turner, which was announced last week. Nike and Turner's partnership is expected to highlight a variety of Los Angeles-based nonprofit organizations to encourage young girls to be active and participate in sports.4 Female college athletes like Bueckers and Turner might just be what the industry needs, champions for women's sports, to help lead the way in achieving equal opportunities, resources, pay, and respect.

Television carriage is a critical ingredient for the success of professional women's sports and competitive professional sports salaries and purses. It's not just important for the athletes, but for fans and kids who hope to one day follow in their sports idol's footsteps. As a female who grew up watching sports with her dad, I believe it's important and possible for women's sports to have increased visibility and television coverage. I'll never forget the time my dad took me to watch Bill Laimbeer and the Detroit Shock play at the Palace of Auburn Hills in 2003, the year they won the WNBA championship. I didn't really know much about the Shock; I just knew they were my hometown's WNBA team coached by a former Detroit Pistons player who was part of the team's "Bad Boys" championship era. I knew more about the head coach than I knew about the Detroit Shock players but I had a great time. I loved the experience. It was different, a part of me felt represented since I was so used to watching a Red Wings, Detroit Tigers, or Detroit Pistons game. I think it's safe to say that efforts are being made towards breaking down the barriers in respect to visibility and coverage of women's sports, a commitment Google made with their multi-year partnership with the WNBA and ESPN as a WNBA Changemaker this past May.

This past September, the tennis world was left stunned as they witnessed the all-teenage Grand Slam U.S. Open women's final between 19-year-old Leylah Fernandez and 18-year-old Emma Raducanu. It had been twenty-two years since the last all-teenage U.S. Open women's final during which Serena Williams defeated Martina Hingis. It was also the first Open to feature two unseeded players. According to data from ESPN, the women's final at the recent U.S. Open Grand Slam tennis championships drew a larger audience than the men's match. There were 2.44 million viewers tuned in for the women's match as opposed to 2.05 million for the men.5 These figures exemplify the growing public interest in women's sports.

Many of these young athletes are still figuring out what the NIL policy changes mean. Bueckers is represented by Wasserman Media Group, a sports marketing and talent management company based in Los Angeles and has since mentioned adding a financial advisor to her team. Of course, not every athlete will be able to take their careers beyond college to the professional level or the Olympics. Athletes may find that college sports are their only opportunity to monetize their name, image, and likeness. It will be crucial for these athletes to use the financial tools and education they've been provided by their schools to help plan carefully and turn their once-in-a-lifetime opportunity into potential long-term wealth. The NIL market is still very new, and it will be interesting to see how it impacts everyone involved in the foreseeable future.
The following are other notable female college athletes who have secured NIL deals:
Aliyah Boston, South Carolina basketball: Bojangles
Anna Camden, Penn State basketball: Farfetch, Roots Natural Kitchen, Long Tall Sally
Hanna and Haley Cavinder, Fresno State basketball: Boost Mobile, SixStar Pro Nutrition, GoPuff, Bulletproof Coffee and PSD Underwear
Olivia Dunne, LSU gymnastics: Vuori and PlantFuel
Jaiden Fields, Georgia softball: Chipotle and Kendra Scott
Azzi Fudd, UConn basketball: Chipotle and BioSteel
Alex Glover, SMU volleyball: SmartSweets and Windsor
Kayla Lund, Pittsburgh volleyball: Love Your Melon
Lexi Sun, Nebraska volleyball: Ren and Borsheims
---
1 https://www.ncaa.org/about/resources/media-center/news/ncaa-adopts-interim-name-image-and-likeness-policy
2 https://www.espn.com/womens-college-basketball/story/_/id/32598842/uconn-paige-bueckers-name-image-likeness-deal
3 https://www.espn.com/womens-college-basketball/story/_/id/32745945/uconn-star-paige-bueckers-signs-nil-deal-gatorade
4 https://bleacherreport.com/articles/10020830-ucla-womens-soccer-player-reilyn-turner-signs-nikes-1st-nil-contract
5 https://www.reuters.com/lifestyle/sports/us-open-womens-final-draws-bigger-audience-than-mens-decider-espn-2021-09-15/