Insights | Blog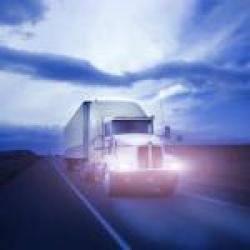 Trucking: The Uncertain Road Ahead
With the U.S. economic recovery seemingly sputtering to a standstill, the trucking industry appears to be showing at least minimal growth in 2013 and possibly gaining some momentum post recession.  That growth is coming as a result of the residential housing market recovery and retail internet sales. Also a factor: a growing trend toward the outsourcing of transportation management as manufacturers focus on core competencies in the supply chain in order to improve margins.  Meanwhile, pre-2013 bankruptcies within the industry have opened up new opportunities for the survivors to backfill the under-served demand, diesel supply has stabilized with domestic hydraulic fracturing, and the industry is making progress in utilizing alternative fuels like natural gas.
The reality is that the trucking industry is working harder than ever to make a dollar and keep their fleets rolling down the road in an economy still rife with uncertainty.  The industry is seeing declining loads from the industrial sector which has shown signs of slow down as manufacturers continue to cut inventory and traditional brick and mortar retailers whom are managing inventory levels more tightly than prior years.
Driver turnover is the oldest and largest challenge for carriers and the industry is currently facing three major obstacles which are impacting a carrier's ability to put a driver behind the wheel:
• Competition from other industries: Numerous drivers have left the industry for "greener pastures" including construction jobs arising out of the residential home market recovery.
• The regulatory environment: Programs such as Compliance Safety Accountability (CSA) and the Hours of Service (HOS) regulation changes, taking effect in mid-2013, will result in further driver losses (150,000 since 2011).  Although not required by law, the Department of Transportation's push for the implementation of Electronic On-Board Recording (EOBR) is causing excess turnover as drivers flee to EOBR free carriers so they can operate "freely" under the manual log system.
• An aging baby boomer population: This demographic is starting to retire faster than the younger generations are able to backfill the vacancies.
Carriers are also struggling to prioritize where they invest their precious capital dollars as current tractor fleets are aging, customers are pushing for investments in lightweight trailers and the credit market is still cautious when lending within the industry.  Due to tight liquidity over the recent recession, tractor replacements were deferred and carriers are now faced with prohibitive maintenance costs. Additionally, customers are demanding their carriers reduce the cost per load by investing in lightweight-aerodynamic trailers, which inherently benefits the carrier with up to a 6/10ths of a mile per gallon performance improvement. Unfortunately, many carriers must weigh updating their fleet versus making customers happy with new trailers due to their inability to obtain financing for both.
The keys to survival in 2013 and 2014 will be based on a carrier's ability to continually recruit new talent, reduce idle capacity, manage expenses and capital expenditures and use innovation to compete.  Innovation may come in the form of the use of business intelligence systems (TMS), hauling with lightweight trailers, hauling with newly developed 60-foot trailers and offering ancillary services like package optimization or warehousing operations.  Only time will tell if the industry will come out of economic recovery stronger than it was when it entered the recession in 2008.