Insights | Blog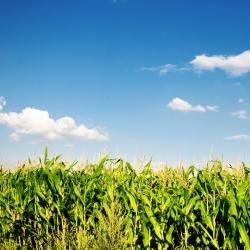 Two Long Trends in Food and Agriculture
There are two multi-generational trends developing in the Food and Agriculture industries that could dramatically change the way we produce and consume food in the future; indoor agriculture and reduced carb consumption.
Indoor Agriculture
This is an exciting trend because eradicating hunger may actually be a realizable goal. When I speak of indoor agriculture, I am not referring to the greenhouses and hot houses of old, but rather large-scale industrial buildings filled with plants grown on multi-level racks under artificial light.
Originally utilized by Cannabis growers, indoor farming used to require dramatic amounts of energy and water. However, with new technologies and farming techniques, indoor farming can actually produce certain crops using far less energy, water and waste than outdoor farming methods.
One of the most successful large indoor farming operations to date was developed in Japan after the 2011 Tsunami to ensure a continuous food supply during future disasters. Per Urbanist Magazine, "the 25,000 square foot facility produces 10,000 heads of lettuce per day (100 times more per sq. ft. than traditional methods), with 40% less power, 80% less food waste and 99% less water usage than outdoor fields."*
Such indoor farming will not be limited to vegetables either. Already there are large indoor salmon farms in the US and future indoor farming projects planned in China, Russia and Hong Kong.
Historically, agriculture was driven by the climate in a region, but indoor farming has the potential to be a game changer that could allow production of any crop that can be grown indoors from anywhere in the world.
Reduced Carb Consumption
US diets have been carbohydrate and sugar heavy for years, in part due to the Nutritional Food Pyramid, developed in the 1950s, which originally suggested consuming 6-11 servings of grains per day (recently revised down to 3-5 per day). That high level of carbohydrates and refined sugars (in most grain-based foods) is a major contributor to serious health issues in the US, including obesity and increased incidence of Type 2 diabetes.
Recently, the Dietary Guidelines Advisory Committee, established jointly by the USDA and the US Department of Health and Human Services, released 2015 Dietary, which can be downloaded at www.health.gov. One of the key takeaways from the report is that 75% of people in the US are overweight or obese. The guidelines identified, high calorie intake, lack of exercise and an over consumption of refined grains and processed sugars as key contributing factors to this obesity.
Several books identified this trend long before the Dietary Committee, including Wheat Belly, by Dr. William Davis. As a result of such books, consumers have begun to change habits and this is a trend that is just getting started. We have seen the growth of many diets focused on reduced carbs and processed sugars, such as Gluten Free, Atkins, Paleo and Low Glycemic Index diets. All these are reactions to our need to reduce carb and sugar consumption to improve health and control weight.
This is not a fad as some may think. This is a generational shift that will have a lasting impact on how we eat in the future. While people may still want to consume muffins, pastas and breads, consumers are increasingly turning to alternative versions of these products that are higher in protein and lower in sugars (based on almond flour or coconut flour) than historic offerings. In the future, consumers will have a much broader, healthier array of options both in the supermarket, as well as at restaurants.
* "World's Largest Indoor Farm is 100 Times More Productive", Urbanist Magazine, Jan 11, 2015