Insights | Blog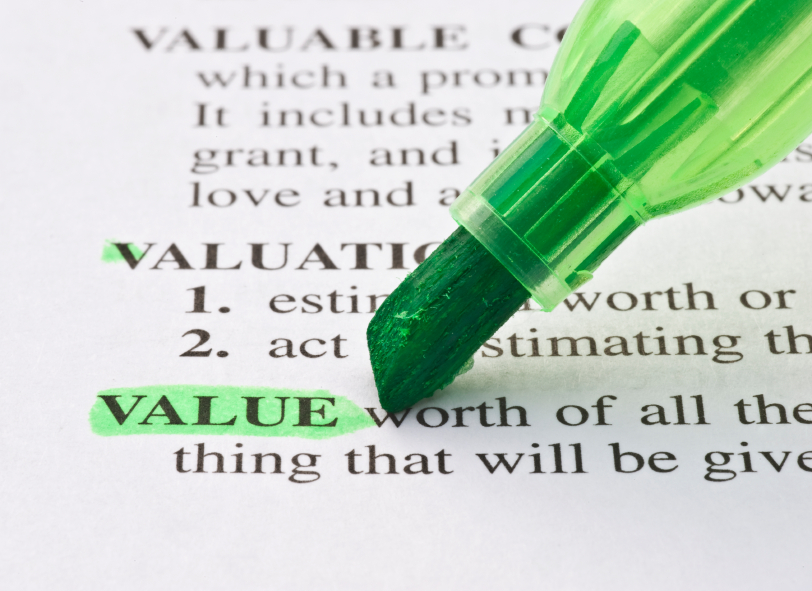 What is Your Number?
How often do you access Zillow to check up on the value of your house? How often do you log in to your investment advisor's website to check up on the value of your 401k plan? I am guessing you answered, "All the time!". Now, how often do you check up on the value of your BIGGEST asset, your business?
While it is not as easy as firing up your laptop and accessing a website, getting an annual business valuation should be high on your list of priorities when you are tallying up "your number". Knowledge is a powerful tool, and an annual business valuation is a knowledge tool that no business owner can afford to be without. The benefits are many, outnumbered only by the risks of doing without. A high-quality third party valuation can provide insight into:
1.     Strategic direction for the business – what changes can you begin to implement now that will maximize shareholder value in the future? Regular valuations will allow you to track the tangible and intangible success of your plans, and the growth of your business over time.
2.     Identifying trends in the business and reacting quickly – find and address those small issues that may be dragging down value before they become big ones.
3.     Plan for ultimate exit strategy and retirement. Do you need to enhance your business's curb appeal before putting it on the market? Look at your business through the eyes of a buyer. Whether it be increasing sales and cash flow, reducing debt, improving depth of management or upgrading systems, benchmarking your business's key value drivers against its peers can be essential to both near-term success and long term value.
4.     Minimize shareholder disputes and other uncertainties related to value – an independent valuation can identify and provide opportunity for discussion of potentially divisive issues before disputes arise.
5.     Gather valuation information proactively for estate or gift tax planning purposes.
6.     Establishing a baseline valuation, with regular updates, will be more cost effective than trying to get a valuation done "under the gun." Although you may not be actively in the market to sell your business, having a current valuation in hand when an intriguing offer comes your way will give you the upper hand in assessing the opportunity.
So while you are busy managing the many aspects of your business that compete for your time and attention, consider an annual business valuation and arm yourself with the knowledge of your business's current value and its value drivers, enabling you to manage for value creation, maximize that value over time, and hit "your number" with confidence.