Insights | Blog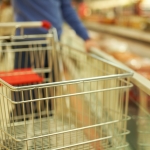 Who is still shopping at the Mall?
A recent survey and report issued by the International Council of Shopping Centers brought a brighter light to the much-maligned retail real estate market. Who is shopping at traditional shopping centers? Surprisingly, it is the Millennials. More than any other age group, 92 % of Millennials said that they plan on shopping at a traditional store in the coming holiday season.
According to the study, Millennials are also the most likely group to make a purchase at other times throughout the year in a traditional store over all other age groups. They make 70% of their purchases at brick and mortar stores over online.
The more surprising metric is that Boomers and Gen-X purchasers are becoming more comfortable with online purchases. However, amongst all groups, shopping at traditional stores remains by far the largest segment of their purchasing habits. The US Commerce Department reported for 2016 that online sales account for only 8.1% of total retail sales. If you exclude fuel and cars, the number only jumps to 11.7%.
What does all of this mean? Traditional brick and mortar sales still account for almost 92% of all retail sales. Malls and shopping centers are addressing this change in shopping habits but the younger generation seems to understand that the experiential aspect of shopping in person is still a preferred method of shopping.
Maybe it is time to be a little more bullish on retail real estate.